Eight Years of Great Films
March 23-25, 2018, SFU Woodward's | $19,000 Raised
The 8thAnnual VSAFF was, according to our audience, the best program we have ever presented.  It's going to be hard to top the quality, diversity and impact of the 12 outstanding movies screened between March 23 and 25 at Simon Fraser Woodward's.  
Beyond The River (Best Feature) and Liyana (Best Documentary) were the deserving winners of our People's Choice Awards.  Another favourite was the riveting historical drama An Act Of Defiance.  There was lots of discussion and debate about Inxeba (The Wound) and Winnie, both of which were controversial both in South Africa and here at VSAFF.
The films were great, our audience continues to grow, thousands of dollars were raised to support Education Without Borders and their tremendous education development work in South Africa and here in BC.  All in all – VSAFF was a wonderful success once again.
Thanks to our loyal audience, to the many new fans who attended – and as always, to our volunteers without whom we couldn't present VSAFF each year.
2018 VSAFF Films: Beyond the River, Wonderboy for President, Act of Defiance, Liyana, Inxeba (The Wound), Yellow Fever, Winnie, The Giant is Falling, Singabantu, Every Face Tells a Story, Strike A Rock and Krotoa. 
MARCH 31-APRIL 2, 2017, SFU WOODWARD'S | $20,500 RAISED
Our 7th Annual Festival in 2017 was one of the best ever. From Nobody's Died Laughing – with a terrific Q&A featuring Peter-Dirk Uys, to our outstanding Gala Film Vaya (which won multiple awards in South Africa), to the harsh realities portrayed in Noem My Skollie, to the brilliant shorts Soft Landings and Picture Perfect Heist – the quality of our films in 2017 was top notch.
VSAFF regulars are aware of our tradition of featuring one movie from an African country other than South Africa and in 2017 we were pleased and honoured to screen the inspiring Rwandan film Intore.
We at VSAFF are excited by the number of new films that are beginning to explore the current social, political and economic situation in South Africa. We showed a number of them in 2017. We can't wait for 2018 to continue this important exploration of contemporary themes.
Thanks to our loyal audience, to the many new faces who attended – and as always, to our volunteers without whom we couldn't present VSAFF each year.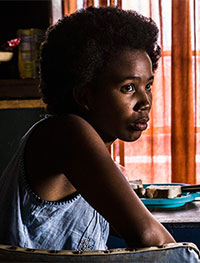 2017 VSAFF Films: The Good Terrorist; Intore; Nobody's Died Laughing; Noem My Skollie; Poacher's Pipeline; Sink; Unearthed; Vaya; Word of Honour: Reclaiming Mandela's Promise; Ekhaya; The Last Boers of Patagonia; Noma; Forgiving Apartheid; Picture Perfect Heist; Soft Landings; The Suit; The Thinking Garden
April 8-10, 2016, SFU Woodward's | $13,000 Raised
2016 was another great year for VSAFF. Our films were exceptionally good – walking away with most of the important awards at the SAFTAs – the South African version of the Oscars.
Glory Games – the Joost van der Westhuizen Story, chronicling the career of an amazing rugby player, his struggles with a terminal motor neuron disease and his advocacy and commitment to helping find a cure, was a huge success and the winner of VSAFF's People's Choice Award for best documentary.
Another highlight was our Skype question and answer after DIFRET, with producer Mehret Mandefro from a hospital bed only a few hours after giving birth. The brooding, understated and brilliantly acted For Love and Broken Bones impressed many in our audience.
Once again, our partners at SFU were a pleasure to work with and we thank them and our other sponsors for their loyalty to VSAFF.
2016 VSAFF Films: Assignment; DIFRET; Cessation; Dis ek Anna; For Love and Broken Bones; Free State; Glory Games – the Joost van der Westhuizen Story; Lazy Susan; Luister; Oswenka – Dignity in a Three Piece Suit; RFK; Shore Break; The Good Man; Tula Tula
April 10-12, 2015, SFU Woodward's | $15,000 Raised
VSAFFers turned out in numbers again for a wonderful fifth year that included the gala screening of Hear Me Move and our gala party at Fluevog Shoes in Gastown.
There were good turnouts all Saturday and Sunday and some engaging discussions. Across the Colour Bar director Luscious Nkantu Dosi was among our guests in Vancouver and took part in an interesting talk-back after our four documentary shorts on Saturday. There was also a Skype talk-back with photojournalist/activist Paul Weinberg following Behind the Lens which could have gone on all day.
Big thanks also to Angels in Exile director Billy Raftery and youth advocate Melanie Mark for their participation in an excellent panel on the parallels between B.C. street kids and their South African sisters and brothers.
The festival ended in fine fashion with lots of people and lots of laughs for Faan se Trein. It's become tradition to end VSAFF with an Afrikaans film and we're thrilled with the response.
Special thanks to Pro Arte Centre's CatchingART dancers for their performance before Khumba. And cheers to our photographers this weekend, Richard Lam and Hannes van der Merwe, for volunteering their time and skills.
VSAFF certainly wouldn't happen without all our generous partners, sponsors and tireless volunteers. We thank, as always, SFU Woodward's Vancity Office of Community Engagement. And, of course, most of all, thanks to you, the film-goer.
In five years, VSAFF has raised over $80,000 for EwB projects in Gugulethu outside of Cape Town.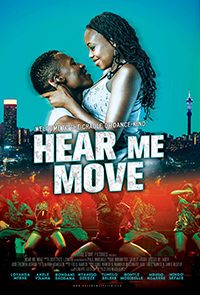 2015 VSAFF Films: Hear Me Move; (Documentary Short Films — Across the Colour Bar; Sea Skeletons; Getting There; Strong Bones; Vakhegula Vakhegula); Behind The Lens; Forgotten Kingdom; Four Corners' Khumba; Nelson Mandela: The Myth & Me; Angels In Exile; Faan Se Trein
April 5-6, 2014, SFU Woodward's | $20,000 Raised
What an honour it was to have Albie Sachs — activist and former judge on the Constitutional Court of South Africa — in attendance for our opening film, Soft Vengeance, a documentary about his extraordinary and inspirational life.
Albie spoke movingly after the film and joined us for our best gala party yet, at Fluevog Shoes in Gastown, one of our newest VSAFF Festival Partners.
SFU Woodward's graciously hosted VSAFF for a second straight year, and we thank SFU's Vancity Office of Community Engagement for its continued support. The 2014 VSAFF raised another $20,000 for Education without Borders, bringing our four-year total to close to $80,000! Thank you!
This also marked the first year of our VSAFF awards. The fans voted Felix as the Best Feature Film and Soft Vengeance as the Best Documentary.
As always, we must thank our tireless volunteers, and our partners and sponsors, for all their support. It's not possible without them, and you!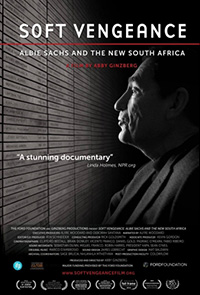 2014 VSAFF Films: Soft Vengeance: Albie Sachs and the new South Africa; Of Good Report; Die Wonderwerker; Miracle Rising; Cry Freedom: Mandela's Legacy; Breathe Again; Felix; The Creators; Documentary Shorts (Dada the Dancing Swan; Beauty Beyond Colour; Greener Pastures; Finding Mandoza; Miseducation; The Wives of Miya; Ndiyindoda: I am a Man; A Country Imagined — KwaZulu-Natal, Living in the Past through the Present)
April 13-14 2013, SFU Woodward's | $24,000 Raised
The 3rd annual Vancouver South African Film Festival was a huge success, with a sold out gala,  lively panel discussions, yummy South African food, and a bonus sold-out comedy event with South African comedian Nik Rabinowitz.
The South African Department of Arts and Culture came on board as a Festival Partner. His Excellency Membathisi Mdladlana, South African High Commissioner, was in attendance. And Deputy Mayor Tony Tang was on hand to declare April 11-16 South Africa Week in Vancouver, on behalf of Mayor Gregor Robertson.
VSAFF found another new home, this time at SFU Woodward's, and the delightful Material opened our most successful festival yet!
Thanks to all our gala sponsors, our volunteers for all their hard work and dedication, and to you for coming out to show your support. You helped make the 2013 VSAFF a huge success — a record $24,000 raised for EwB!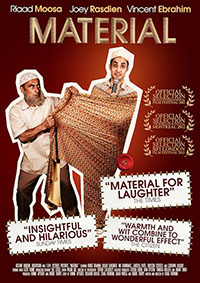 2013 VSAFF Films: Material; Little One; Hopeville; Me, You, Mankosi; Real Scenes: Johannesburg; Not Cricket 2; White Lies — Secret History; Reconciliation: Mandela's Miracle; Tracks Across Sand; White Boy, Black Nanny; Journey to Nyae Nyae
April 20-22 2012, Denman Cinemas | $15,000 Raised
The 2012 VSAFF brought more award-winning documentaries and films about South African culture, politics, and people to Vancouver.
The venue shifted to the Denman Cinemas in the West End and VSAFF expanded to a third day.
The wonderful and fascinating Under African Skies headlined the festival to another sold-out crowd. Everyone left the theatre with a greater appreciation for the power of art and the politics of Apartheid, not to mention their favourite Graceland tune in their head!
All proceeds from the festival, about $15,000, again went to Education Without Borders.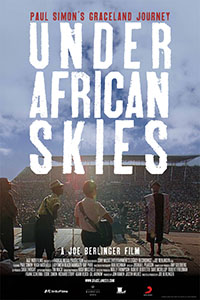 2012 VSAFF Films: Under African Skies, A Country Imagined: Karoo, King Naki, Comrade Goldberg, Mining for Change, Glitter Boys and Ganglands, Mama Goema, Paradise Stop, Retribution, Skoonheid, Spud, Stargazer, Where Do I Stand?
January 22-23 2011, Granville 7 Cinemas | $14,000 Raised
The first Vancouver South African Film Festival, in support of EwB, was an incredible success with R100,000 ($14,000) raised for EwB's educational projects in Gugulethu and other South African townships!
Seven films were Canadian premieres and our opening-night gala film, "Skin", was being shown for the first time in Vancouver. The gala show was a complete sell-out as more than 600 people jammed into the Granville 7 Cinemas and almost everyone stayed for a great night of food and drink and conversation.
Thanks to the 2011 VSAFF organizing committee: David Chudnovsky, Ruth Herman, Cecil Hershler, Ruth Hershler, Ian Merkel, Marc Weber, Sandy Berman, Peter Davis, Janet Dempsey, Peter Morgan, Lianne Elias, Laurel Slaney.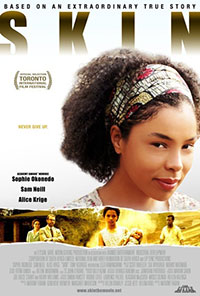 2011 VSAFF Films: Skin, Afrikaaps, Darling: The Pieter-Dirk Uys Story, Jerusalema, Rewind, Themba, Thembi, White Wedding