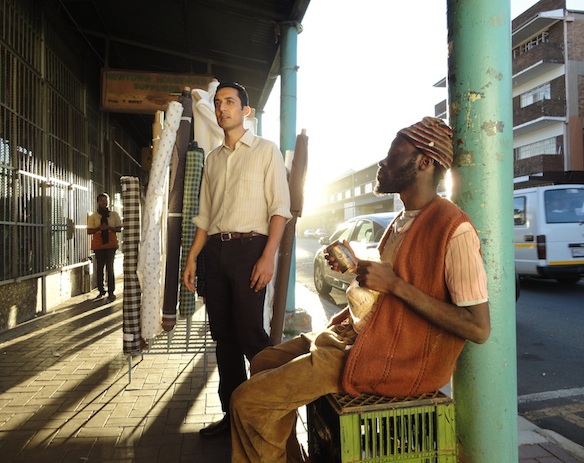 "Life is not a funny business," reads the tag line from Material, a heartwarming film that we are proud to announce as part of our 2013 VSAFF Gala Opening.
Cassim is a young Muslim man working in his father's textile store. It's Ebrahim's dream for Cassim to take over the shop, but Cassim has discovered a talent for stand-up comedy, and he soon finds himself in direct conflict with his father, his family and his community.
Material is a warm, funny and emotional look at the struggles of a Muslim family facing the modern world, exploring, destiny, responsibility and what family really means. The film is entirely set in the Indian enclave of Forsdburg, Johannesburg, South Africa. If you like Bend It Like Beckham, you'll love Material!
Tickets for Material and the rest of the VSAFF films will go on sale later in March.
Nik Rabinowitz to appear in Vancouver in support of the VSAFF and EwB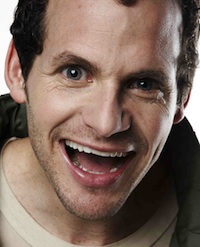 Starring Cape Town stand-up comedian Riaad Moosa as Cassim, Material also features well-known South African comic Nik Rabinowitz, who we are thrilled to announce will be in Vancouver for the festival! Nik is going to perform a stand-up show on April 11 in support of Education without Borders, the festival's presenting charity. Full details to come soon!

Get the latest VSAFF news!
Follow us on Twitter and like us on Facebook! Ticket and complete film and schedule info will follow later this month!
All proceeds from the VSAFF go to support the important educational development work EwB has been doing in South Africa since 2002.