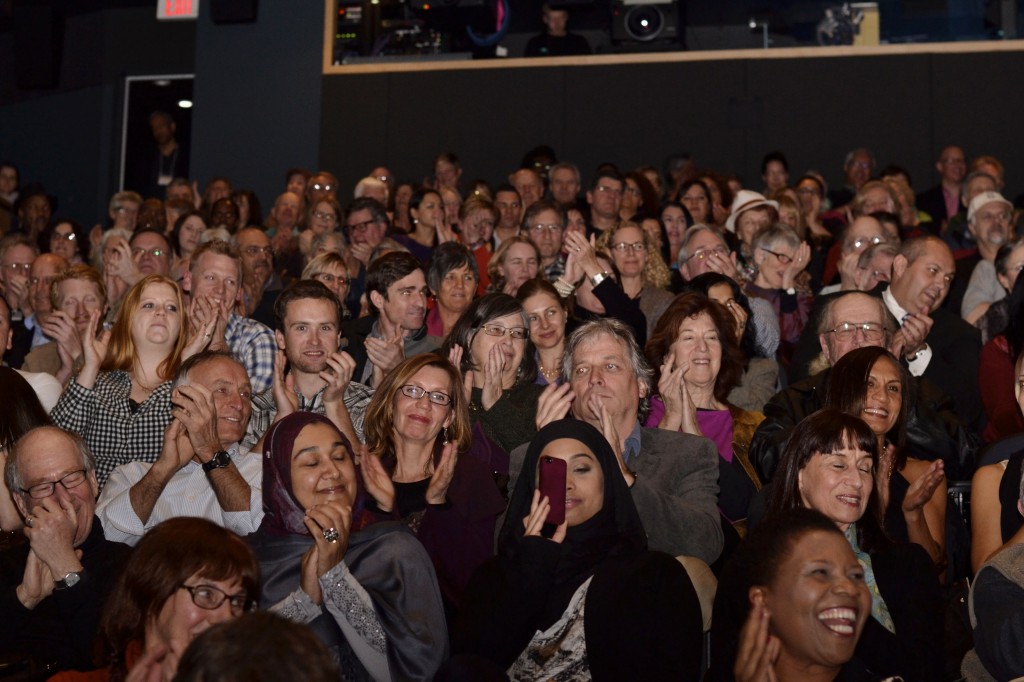 What a terrific opening day at the 2013 VSAFF!
There was great support for the films all day long and the gala showing of Material sold out!
Deputy Mayor Tony Tang was on hand to declare April 11-16 South Africa Week in Vancouver, on behalf of Mayor Gregor Robertson.
The South African High Commissioner to Canada, His Excellency Membathisi Mdladlana, spoke beautifully and even sang for us.
The Vancouver Whitecaps kindly donated tickets and a signed jersey, and young defender Ethen Sampson, from Mitchells Plain near Cape Town, was there to present to the winners.
Material was a huge hit and we were thrilled to have on of the actors, Nik Rabinowitz, in the crowd.
Thanks to all our gala sponsors for the delicious food and drinks!
See you again Sunday for four more films, closing at 7 p.m. with Little One, South Africa's nominee for the best foreign language Oscar.
All proceeds from the VSAFF go to Education without Borders, a fully-volunteer local charity that does educational development work at schools in Gugulethu and the surrounding townships near Cape Town.