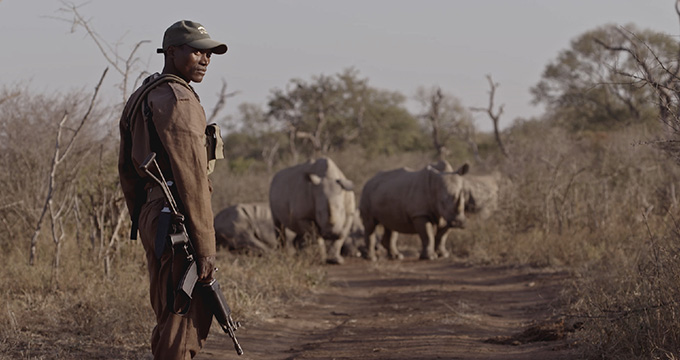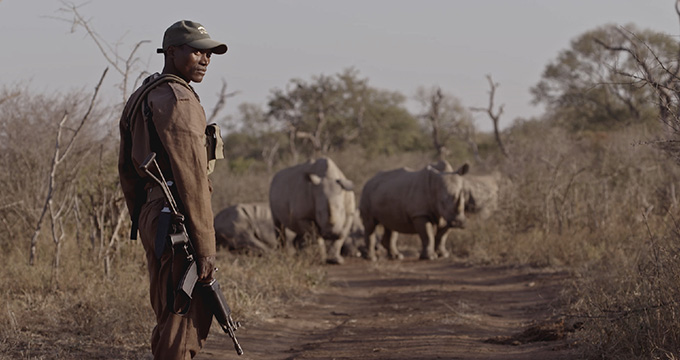 Poachers Pipeline
Over the course of six months, an Al Jazeera investigative team infiltrates organized criminal syndicates that are moving rhino horn from South Africa to Asia. Poachers Pipeline reveals the techniques and tactics the criminals use to move rhino horn through their complex supply chains to avoid the authorities and focuses on the role played by diplomats and embassies in enabling the trade through political corruption. The film will stimulate conversation about what needs to be done if the world does not want to see the rhino go extinct.
Community Partners
    
Sponsored by
James and Jaclyn Dayson
What the critics say
"This is without any doubt the best investigative documentary into the illegal rhino horn trade in the past twenty years." — Allan Thornton, President - Environmental Investigation Agency  
"The Poachers Pipeline shows the poachers are just the bottom end of a criminal chain extending from the kill in Africa to the sale in Asia, with the trade driven by demand for rhino horn from China and Vietnam." — SA PeopleNews
Senior Investigative Producer, Al Jazeera English: Jeremy Young
Run Time: 47 minutes
Stay in your seats…
Jeremy Young, Senior Investigative Producer, Al Jazeera, will conduct a Skype talkback after the screening of Poachers Pipeline. We are grateful for his time.
---
Preceded by…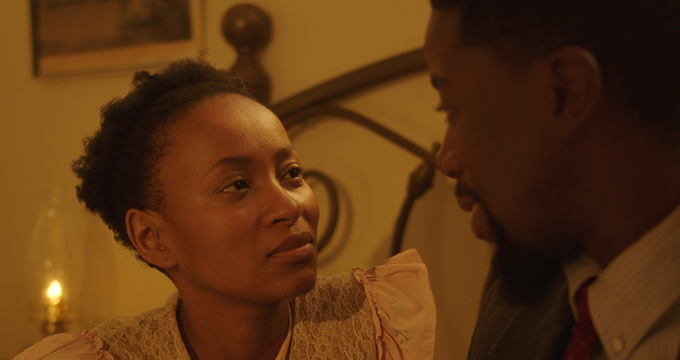 The Suit
VSAFF is thrilled to present the first film adaptation of the classic and iconic South African short story, The Suit. First published in 1963, The Suit is the best-known work of author and Drum magazine journalist Can Themba. It was banned in apartheid South Africa, along with all his writings, after the authorities declared him a "statutory communist".
Filmed in historic locations in Sophiatown and set against the backdrop of the forced removal of "non-whites" from this thriving Johannesburg suburb during the 1950s, The Suit harnesses some of South Africa's top acting talent to bring its moving tale to life on the screen.
What the critics say…
"An SA classic comes to the screen… a powerful metaphor for how oppression has inescapably devastating effects on one's personal relationships" — Chanelle Ellaya - ScreenAfrica
"Visual quality worthy of any feature-length production." — South Africa.info 
Honours
Best Short Film - Africa in Motion Film Festival
Best Short Film Audience Award - Shnit International Short Film Festival
Best Short Film – Scotland African Film Festival
Durban International Film Festival
Pan-African Film Festival
Urbanworld Film Festival New York
SAFTA nominee for Best Short Film
Producer: Luke Sharland
Director/ Writer: Jarryd Coetsee
Run Time: 30 minutes
---
Preceded by…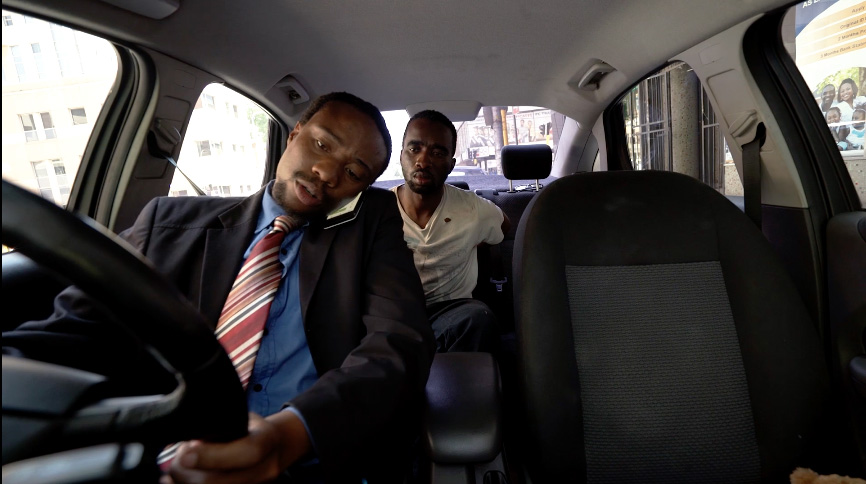 eKhaya
eKhaya (Home) follows a young detective who arrests a desperate man for petty theft. A short road trip ensues in which the thief tries to convince the detective of his innocence. A heartwarming story with a touching ending.
Honours
​Best South African Short Film - Durban International Film Festival, 2016.
​Director: Shubham Mehta
Producer: The Wits School of Arts
Run Time: 17 minutes
Language: Zulu with English subtitles