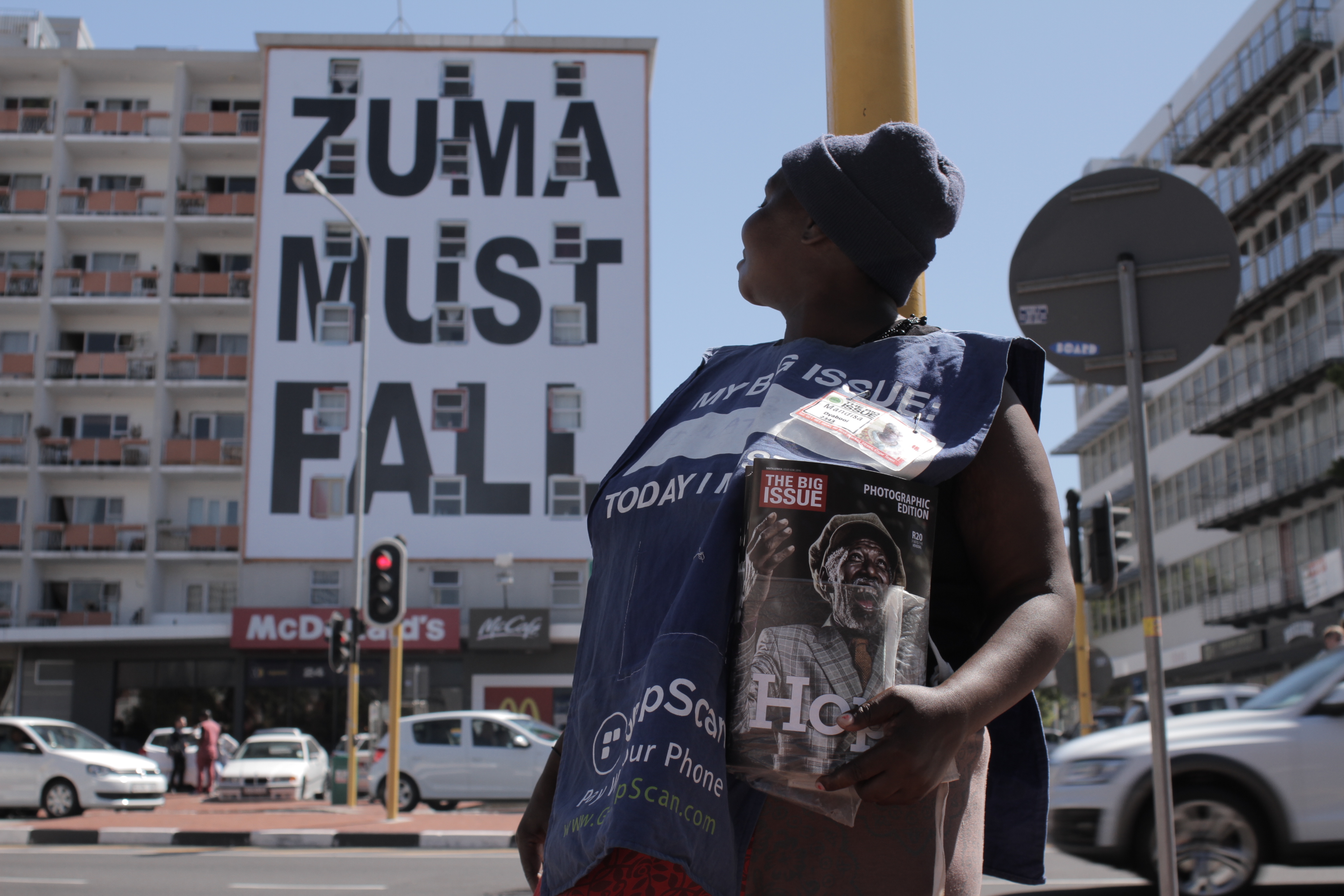 The Giant is Falling
The Giant is Falling takes a sweeping look at the big political events of recent years that signify the end of an era in South Africa. With declining popularity at the polls and the real possibility of losing the comfortable majority the party has enjoyed for two decades, the big debate in South Africa is whether or not the ANC can recover its reputation as the most respected liberation movement in the world.
The Giant is Falling asks why South Africa, a middle-income country rich in mineral wealth, has failed to address inequality since the coming of democracy and why the gap between rich and poor is growing. When the status quo breaks, what will replace it?
What the critics say…
" … at its heart is a searing indictment of the broken promises and diminished expectations that have betrayed a post-apartheid generation." - Christopher Vourlias – Variety
"With punch and a show-don't-tell mentality, it weaves together ….the ANC's fall from grace …. the footage is as real and raw as ever." - Grethe Kemp – City Press
"Desai takes us on a tour of the major events of recent years and shows in detail …. a country that until recently was seen as a successful example of democratisation on the African continent." - OneWorld, Prague
Rating
PG - Violence; coarse & sexual language
Honours
Best South African Film – Joburg Film Festival
Official Selection – IDFA Amsterdam
Official Selection - CinenAfrica Film Festival Stockholm
Director: Rehad Desai
Producer: Christoph Jörg
Run Time: 84 minutes